It's a row of numbers (1-15) and a row of text asking where the mistake is. At first, it looks like there's no mistake at all. Can you find one? Scroll down to find out the result!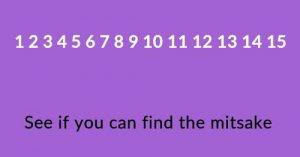 Challenge yourself to concentrate for at least 2 minutes to figure out this challenging puzzle! Think you have it? Scroll down to see the result!
A
N
S
W
E
R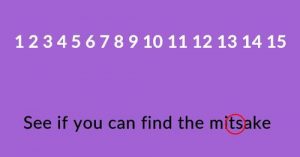 Wow, If you can find the answer this riddle, you are truly genius! If you find it funny, follow us and challenge yourself and your friend by our riddle and puzzle.
Thank you so much, you are loved.