Improve your observation skills by solving this picture riddle.
In the picture you will see that the coffee is being poured in the top most container.
Connected to it are 3 containers, use your observation and general knowledge to find which cup of coffee will fill first.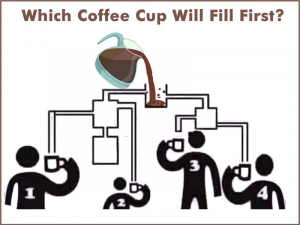 A
N
S
W
E
R
Answer: No .2.
The cup of the no.2 man will fill first as all other pipes are blocked at some point.