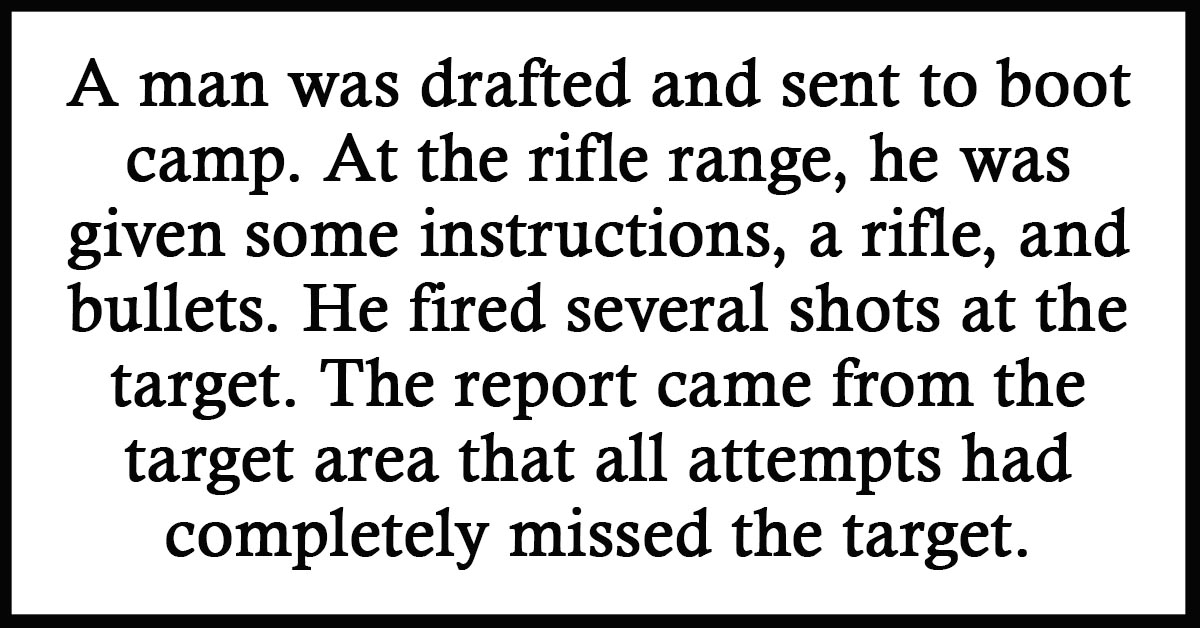 A man was drafted and sent to boot camp.
At the rifle range, he was given some instructions, a rifle, and bullets. He fired several shots at the target. The report came from the target area that all attempts had completely missed the target.
He looked at his rifle and then at the target. He looked at the rifle again and then at the target again.
He put his finger over the end of the rifle barrel and squeezed the trigger with his other hand.
The end of his finger was bl * wn off, whereupon he yelled toward the target area, 'It's leaving here just fine; the trouble must be at your end!'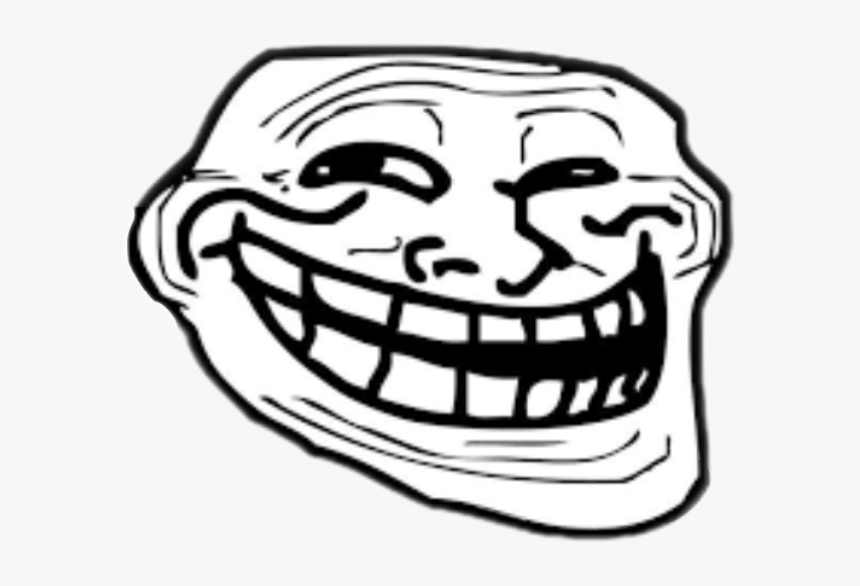 A kindergarten class had a homework assignment to find out something exciting and relate it to the class the next day.
When the time came to present what they'd found, the first little boy the teacher called on walked up to the front of the class, and with a piece of chalk, made a small white dot on the blackboard and sat back down.
Puzzled, the teacher asked him what it was. 'It's a period,' he replied.
'I can see that,' said the teacher, 'but what is so exciting about a period?'
'Darned if I know,' chirped the little boy, 'but this morning my sister was missing one, my mother fainted, my dad had a heart attack, and the boy next door joined the Navy!'
Comment your answer below 👇