Today, we've got two challenges laid out for you, both of which are supposed to be completed within a 10-second timeframe.
So, just how good is your brain when it comes to separating things from a crowd?
In the picture below, you'll see a square full of O's. Lurking amongst them is a small number of Q's. Your job is to find these imposters – all of them – in under ten seconds.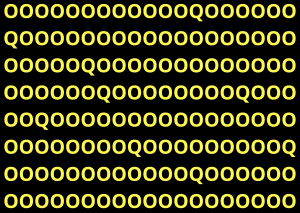 Next up, we've got something trickier.
The following puzzle focuses on numbers in place of letters. Fractions, in fact. As you'll see, there are a host of 1/4 fractions in the box.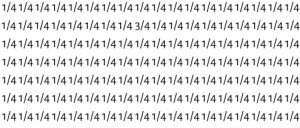 Check answer bellow: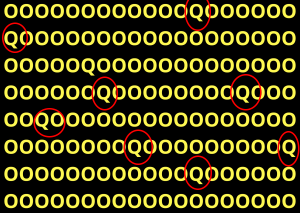 2.