"I've had it with your silly remarks about my weight. I'm leaving you!"
"But honey, what about our child?"
"What child?!"
"Oh, so you're not pregnant?"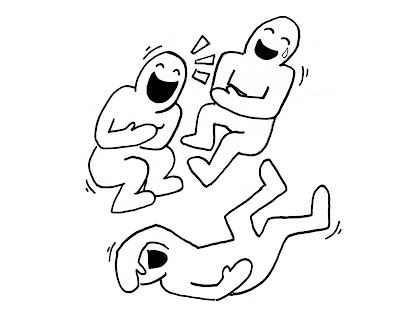 An overweight business associate of mine decided it was time to shed some excess pounds.
He took his new diet seriously, even changing his driving route to avoid his favourite bakery.
One morning, however, he arrived at work carrying a gigantic coffee cake. We all scolded him, but his smile remained cherubic.
"This is a very special coffee cake," he explained.
"I accidentally drove by the bakery this morning, and there in the window was a host of goodies. I felt this was no accident, so I prayed, 'Lord, if you want me to have one of those delicious coffee cakes, let me have a parking place directly in front of the bakery.'
"And sure enough," he continued, "the eighth time around the block, there it was!"
I stopped at a fast-food restaurant recently.
I was fascinated by a sign which offered Fat-Free French Fries I decided to give them a try I was dismayed when the clerk pulled a basket of fries from the fryer, which was dripping with fat. He filled a bag with these fries and put them in my order.
"Just a minute!" I said. "Those aren't fat-free."
"Yes, they are. We only charge for the potatoes . . . the fat is free!"
Two women were shopping.
When they started to discuss their home lives, one said, "Seems like all my boyfriend and I do anymore is fight. I've been so upset I've lost 20 pounds in two weeks."
"Why don't you just leave him then?" asked her friend.
"Not yet," the first replied, "I like to lose at least another 10 to 15 pounds first."
Comment your answer below 👇