Hungarian artist Gergely Dudás is a master of disguise, creating puzzles of hidden images that stump the internet.
This time, he's hidden a single lollipop in a sea of ice cream cones. Can you spot it?
Take a look at the puzzle: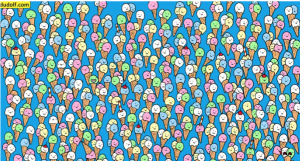 Here's a hint: the lollipop is pink.
Ready to see the answer?
Here it is:
The answer is below.
a
b
c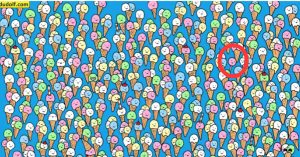 Small Detail riddle: Find the hidden "FOR SAILE" sign
92% of people can't! Will you ace this test? Hidden in this picture is a "FOR SAILE" sign – can you spot it?
The image has a time limit of 45 seconds. It's game time!
Are you ready, let's go!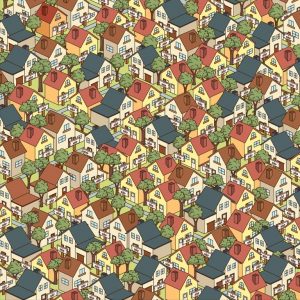 This little guy is hiding out in the forest, but we think you can spot him! This challenging puzzle comes to us courtesy of land conservation company Celtic Titles.
Are you ready for the answer?
a
n
s
w
e
r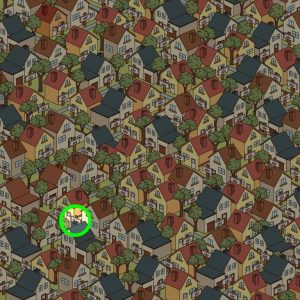 Comment your answer below 👇