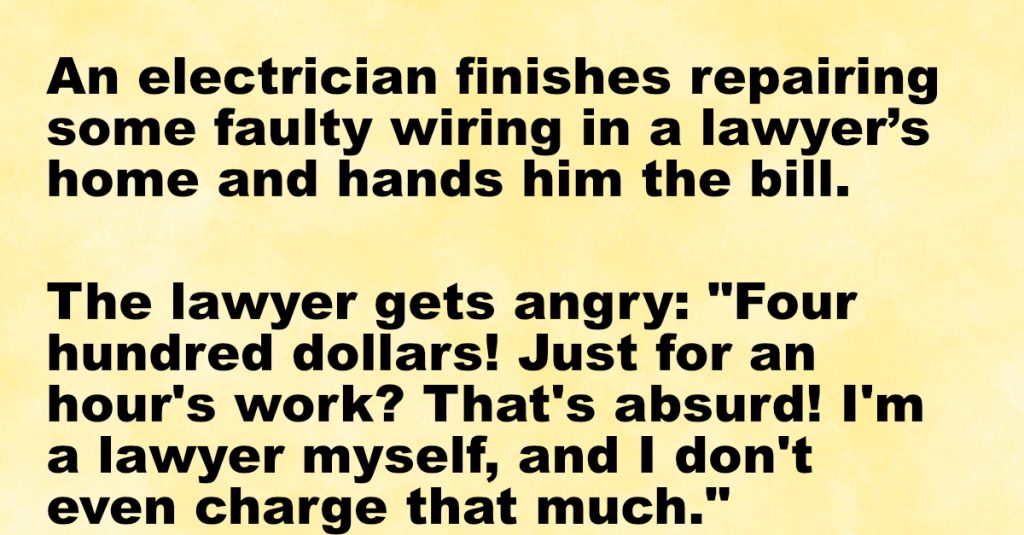 An electrician finishes repairing some faulty wiring in a lawyer's home and hands him the bill.
The lawyer gets angry: "Four hundred dollars! Just for an hour's work? That's absurd! I'm a lawyer myself, and I don't even charge that much."
…
..
.
The electrician replies, "Funny, when I was an attorney I didn't either!"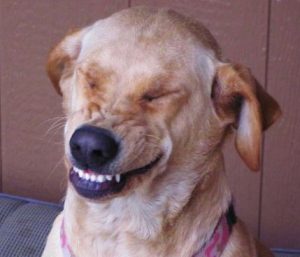 A boss tells jokes to all staff.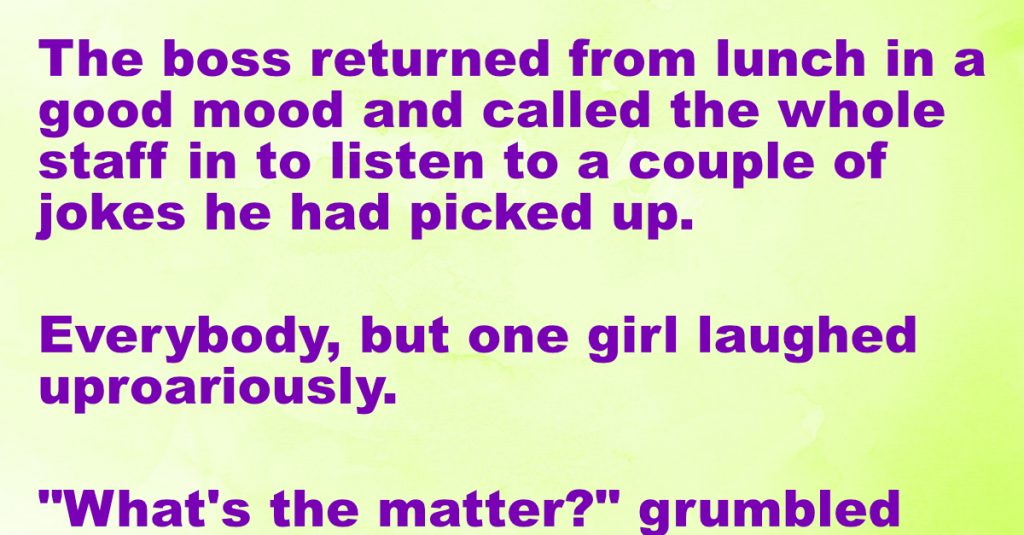 The boss returned from lunch in a good mood and called the whole staff in to listen to a couple of jokes he had picked up.
Everybody, but one girl laughed uproariously.
"What's the matter?" grumbled the boss. "Haven't you got a sense of humor?"
…
..
.
"I don't have to laugh," she replied. "I'm leaving Friday."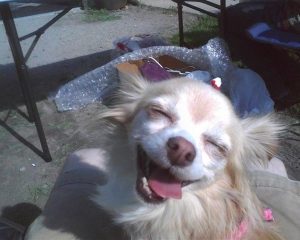 Comment your answer below 👇