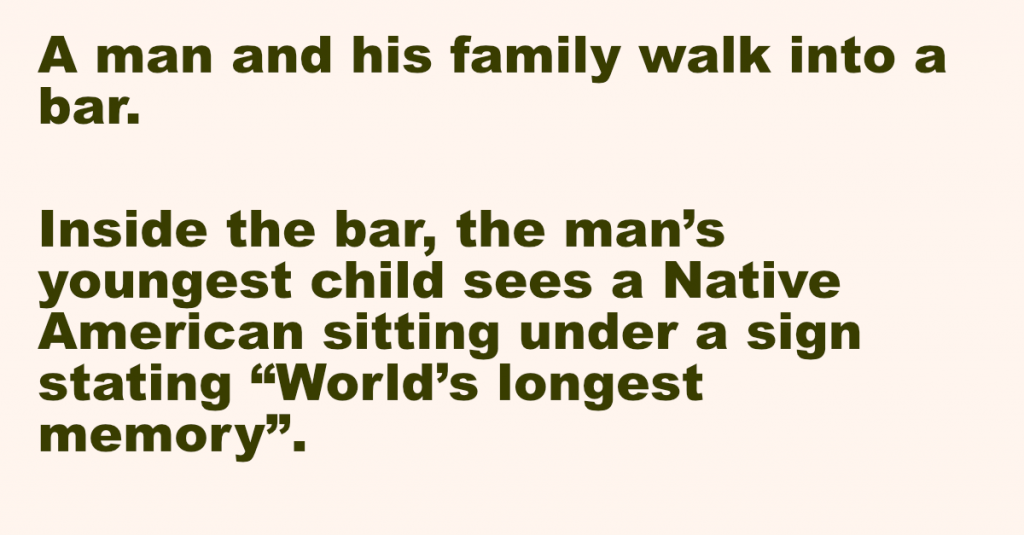 A man and his family walk into a bar.
Inside the bar, the man's youngest child sees a Native American sitting under a sign stating "World's longest memory".
The child walks up to the sign and decides to test if this sign is true.
The child asks, "What did you have for breakfast 30 years ago?"
The Native American states, "Eggs."
The child states that the native could have just made that up, and then later leaves the bar.
Years later, when the child returns with his own family, he sees the same Native American at the bar.
Walking up to the man, he states a stereotypical, "How!"
…
..
.
The Native American replies, "Scrambled."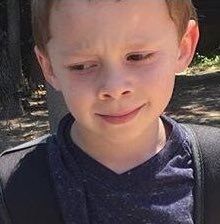 A young mother was preparing breakfast for her sons.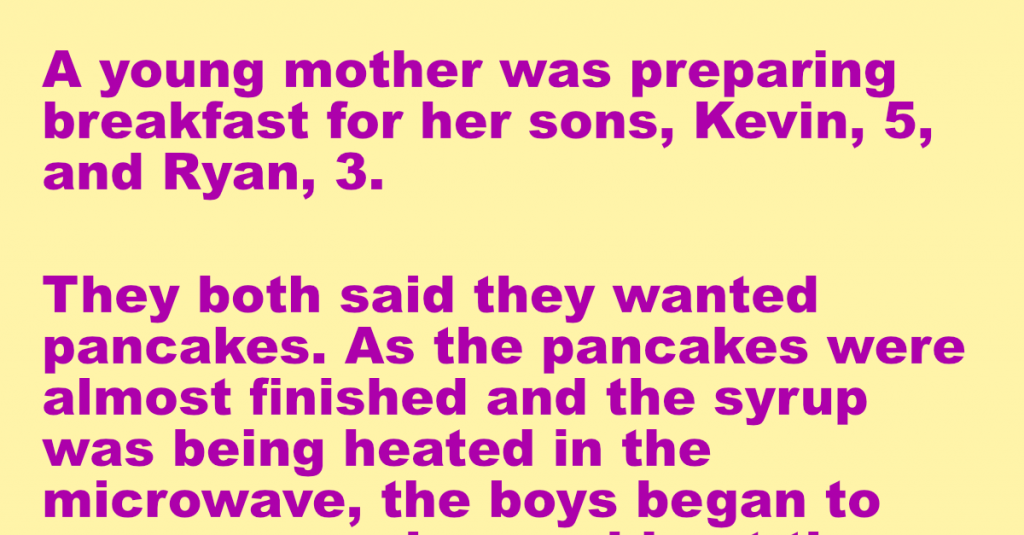 A young mother was preparing breakfast for her sons, Kevin, 5, and Ryan, 3.
They both said they wanted pancakes. As the pancakes were almost finished and the syrup was being heated in the microwave, the boys began to argue over who would get the first pancake.
Their mother, who was also a Sunday School teacher, saw the opportunity for a moral lesson. She said, "If Jesus were sitting here, he would say 'Let my brother have the first pancake, I can wait.'"
…
..
.
Kevin turned to his younger brother and said, "Ryan, you be Jesus.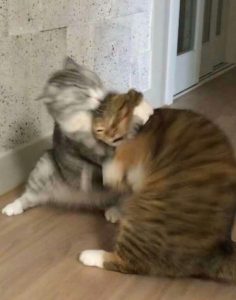 Comment your answer below 👇