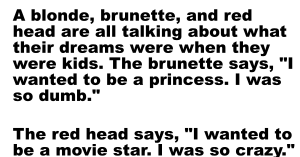 A blonde, brunette, and red head are all talking about what their dreams were when they were kids. The brunette says, "I wanted to be a princess. I was so dumb."
The red head says, "I wanted to be a movie star. I was so crazy."
The blonde says, "I wanted to be the first person to travel around the sun, but I still haven't given up."
The brunette tells her, "If you came that close to the sun you would burn."
…
..
.
The blonde laughs at her, "That's why I would go at night!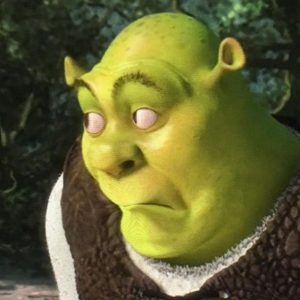 A teacher asked student why his feet didn't turn red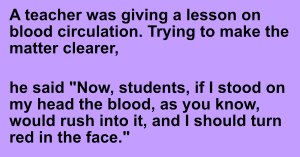 A teacher was giving a lesson on blood circulation. Trying to make the matter clearer,
he said "Now, students, if I stood on my head the blood, as you know, would rush into it, and I should turn red in the face."
"Yes, sir." the boys
"Then why is it that while I am standing upright in the ordinary position, my feet don't turn red from blood?"
…
..
.
Little Johnny shouted "It's because your feet aren't empty."
Comment your answer below 👇