Three men were drunk and they stopped a taxi.
The taxi driver figured that they were not in their minds so, he just switched on the engine and switched it off and told them: "We have arrived".
The first man gave him money.
The second one thanked the taxi driver.
The third one slapped him (the taxi driver).
The taxi driver was stunned because he was hoping that none of them had realized that the car didn't move an inch, but he faked surprise and asked the third man: "What was that for?".
The drunken man replied: "Control your speed next time! You nearly k*lled us!!!"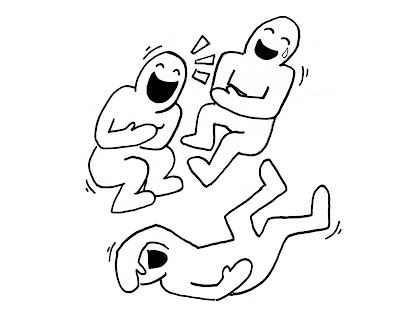 Two drunks are walking along.
One drunk says to the other, "What a beautiful night, look at the moon."
The other drunk stops and looks at his drunk friend. "You're wrong, that's not the moon, that's the sun."
They began to argue when they come upon another drunk. They asked, "Sir, could you please help settle our argument? Tell us what that thing is up in the sky that's shining.
Is it the moon or the sun?"
The third drunk looked at the sky and said, "Sorry, I don't live around here."
Father O'Flannagan dies due to old age.
Upon entering St. Peter's gate, there is another man in front of him in the queue waiting to go into heaven.
St. Peter asks the man, "What is your name what did you accomplish during your life?".
The man responds "My name is Joe Cohen, and I was a New York city taxi driver for 14 years"
"Very well," says St. Peter, "Here is your silk robe and golden scepter, now you may walk in the streets of our Lord."
St. Peter looks at the Father, and asks "What is your name and what did you accomplish?"
He responds, "I'm Father O'Flannagan, and have devoted the last 62 years to the Lord."
"Very well," says St. Peter, "Here is your cotton robe and wooden staff, you may enter."
"Wait a minute," says O'Flannagan, "You gave the taxi driver a silk robe and golden scepter, why did I only get a cotton robe and wooden staff?"
"Well," St. Peter replied, "We work on a performance scale. While you preached, everyone slept, but when he drove taxis, everyone prayed!"
Comment your answer below 👇